Maximizing benefit and minimizing risk in CT
Our Joint Commission CT radiation risk training is the only course on the market written entirely by radiologists and medical physicists for physicians who order CT scans. Through interactive videos, animations and case studies, we will describe everything you need to know about balancing benefit and risk on a patient-by-patient basis when you order a scan!
Written by radiologists and medical physicists, Maximizing Benefit While Minimizing Risk in Computed Tomography (CT) is designed specifically for physicians who order CT scans for their patients.  As you've come to expect from FluoroSafety, the course is interactive and image rich, filled with videos, animations, and case studies.  The course reviews basic concepts in radiation biology and CT physics, and focuses on the development of a detailed benefit/risk based decision making strategy necessary for any physician who orders CT imaging. Learners successfully completing this course may claim up to 2.25 hours of Category 1 CME credit. This course also qualifies for MOC credit for most ABMS member boards, including the ABIM, ABR, ABS, ABPMR, ABA. and ABP.  This course also meets the education requirements of Joint Commission standards EC.02.04.03 and HR.01.05.03 for CT. 
Specific concepts covered in this course
Biological effects of X-rays in CT
Radiation dose in CT
Radiation dose reduction techniques for CT
Principles of risk estimation when ordering medical imaging procedures
How to determine the benefit/risk ratio and decide whether a study is indicated
Specific training on Image Gently® and Image Wisely®
How to manage CT scans on patients who have had previous medical imaging
Specific conditions that increase radiation risk for patients undergoing CT imaging
Appropriate use of CT
How will we train you?
All FluoroSafety courses are online and can be completed at your convenience from any computer or tablet with internet access.  You can print your CME certificate immediately after completing the course, and for most board we will report your MOC credit for you.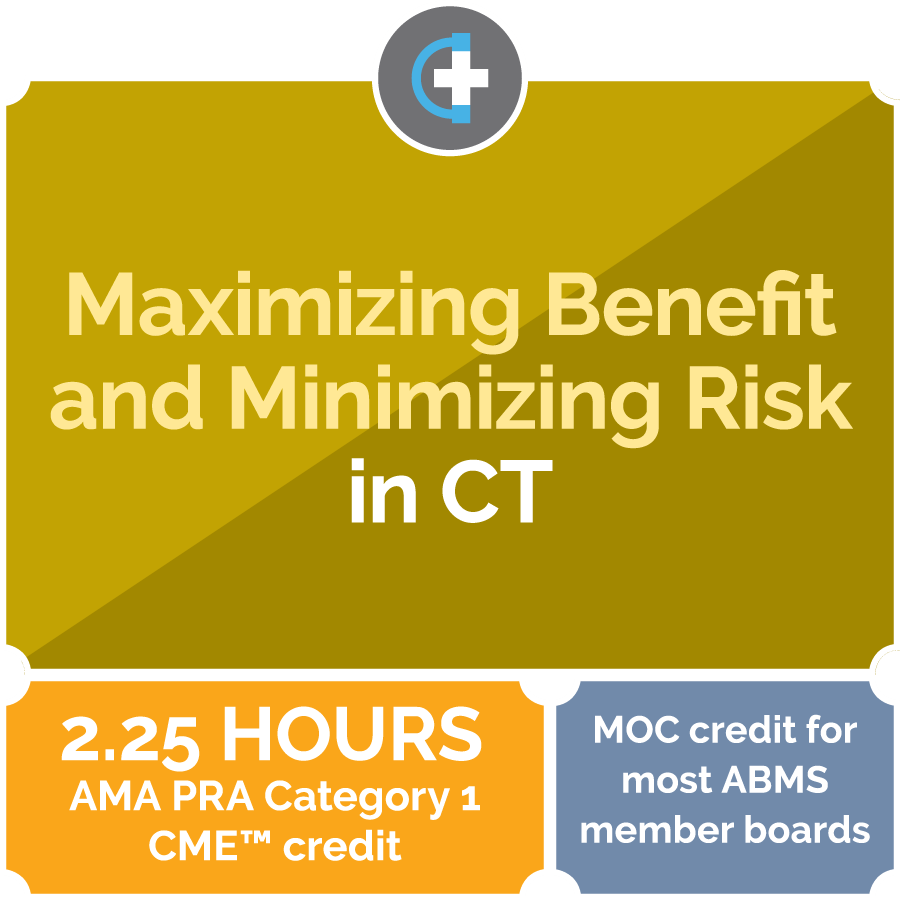 100% Online
Take FluoroSafety courses on your computer or tablet at your convenience and receive your certificate immediately after finishing! Please note that all sales are final. 

Acapedia is accredited by the Accreditation Council for Continuing Medical Education (ACCME) to provide continuing medical education for physicians.
Discounts
We offer discounts for purchases of multiple licenses, as well as a custom management interface for institutions and clinics. More information here.