Annual Training designed to meet The Joint Commission (TJC) Fluoroscopy Standards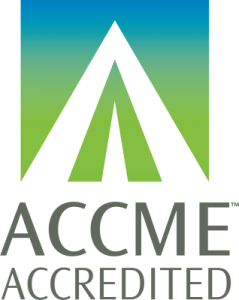 This fluoroscopy training course is designed to meet the accreditation standards of the Joint Commission. The course covers dose optimization techniques and tools for pediatric and adult patients addressed in the Image Gently®, Image Gently-Step Lightly®, and Image Wisely® campaigns
The Joint Commission requires healthcare organizations to assess staff and physician competency to provide fluoroscopy services, as outlined in the "Human Resources" and "Medical Staff" chapters of the 2019 Joint Commission Comprehensive Accreditation Manual. A healthcare organization should verify and document that individuals (including physicians, non-physicians, and ancillary personnel) who use fluoroscopic equipment have completed appropriate initial training and participate in ongoing assessment of competency regarding safe procedures for the operation of the type of fluoroscopy equipment they will use.
The course Annual Training for Individuals Who Use Fluoroscopic Equipment from FluoroSafety is approved for up to 2.0 hours of Category 1 CME, and is designed to meet Joint Commission requirements for ongoing assessment of competency regarding safe procedures for the operation of fluoroscopic equipment.  Our top quality educational activities follow the recommendations of NCRP Report No. 168, are designed to meet the accreditation standards of The Joint Commission, and provide Self-Assessment CME (SA-CME) MOC credit for most ABMS member boards, including the ABIM, ABR, ABS, ABPMR, and ABA.  Click here for more details on MOC.
Other TJC course options?
How will we train you?
Like all FluoroSafety courses, this course is completely online, packed with videos, animations and descriptive expert narration. You can buy it now and complete it at your leisure from any computer or tablet with internet access. You will receive your CME certificate immediately after completion.  In addition, for members of qualifying medical boards (i.e., ABIM, ABA, ABPMR, etc) we will report your CME for you automatically! 
100% Online
Take FluoroSafety courses on your computer or tablet at your convenience and receive your certificate immediately after finishing! Please note that all sales are final. 

Acapedia is accredited by the Accreditation Council for Continuing Medical Education (ACCME) to provide continuing medical education for physicians.
Discounts
We offer discounts for purchases of multiple licenses, as well as a custom management interface for institutions and clinics. More information here.